A 70 km drive from north of Cairns is Port Douglas. Port Douglas has a relaxed yet a sophisticated village charm to it. There are many tourists attractions such as, the famous 4 Mile Beach, golf courses, 5 star resorts and restaurants. One can enjoy a leisurely walk on the beach, enjoy the sunset, explore the rainforest or take a vessel or a helicopter ride to the Great Barrier Reef.
Great Barrier Reef, the coral reef heaven is the main attraction for tourists in Port Douglas. There are many activities for Great Barrier Reef Port Douglas tourists to explore, such as snorkelling, skydiving, bird watching, rafting and sailing.
The best way to take reef tours from Port Douglas is taking a day trip or even an extended overnight trip with choices of vessels, small high speed luxury catamarans, mid size sailing to large catamarans that have their own platforms on the outer reef. These Port Douglas great barrier reef tours cater to all kinds of water sports like scuba diving, snorkelling, shaolin sailing, fishing, jet skiing or just sitting back on a yacht and sailing the tropical sapphire waters and enjoying the natural beauty.
For those who want to capture the beauty of the coral heaven with the bid eye view, Great Barrier Reef tour from Port Douglas also provide helicopter air tours. Take home the breathtaking experience of the colourful reefs, which is the only natural single structure made by living organisms, and is visible from outer space.
If you want to remain dry, you can take assortments of land adventures being offered for the World Heritage Daintree and Tribulation rainforests, and the many islands. Port Douglas is an old feel town but it provides many opportunities to explore especially with some of the most exciting Port Douglas Great Barrier Reef Tours.
More About Great Barrier Reef:
The Great Barrier Reef stretches over 3000km (1800 miles) almost parallel to the Queensland coast, near the coastal town of Bundaberg, up past the tip of Cape York. The reef's distance from the coastline ranges from 15 kilometres to 150 kilometres and 65 kilometres wide.
The tropical water is rich with variety of sea turtles, fish, whales, dolphins, sea snakes and the beautiful corals. The reef is a great tourist attraction providing many activities like scuba diving, snorkelling, sky diving, water sports and bird watching.
Great Barrier Reef Location and Regions:
Northern Great Barrier Reef: Spanning most of the east coast of Queensland, The Northern Great Barrier Reef consists mainly of two cities Cape York Peninsula and Cairns.
Central Great Barrier Reef Region: Central Great Barrier Reef consists mainly of Townsville coast and Whitsunday Islands. One of the most fascinating spots to visit while in Townsville is the Reef HQ which has the only coral reef under human administration, where you can get to safely feel and see the reefs.
Southern Great Barrier Reef: Capricorn Coast, Gladstone Port and Fraser Island make up the Southern part of the Great Barrier Reef. Lying 40 kilometres from Rockhampton, Capricorn coast is a shoreline based region in Central Queensland ranging from Keppel Islands in the South to Bayfield and Shoal water Bay in the north.
More details can be obtained from the Great Barrier Reef map that will also help you to determine the easiest travel routes to this tourist hotspot!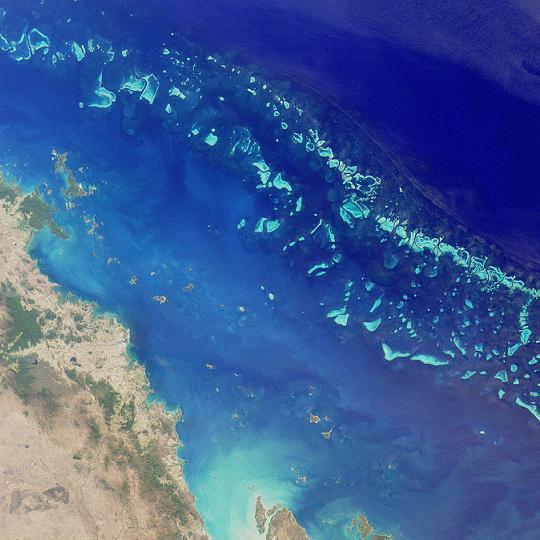 Read more: http://www.articlesbase.com/destinations-articles/destination-great-barrier-reef-the-coral-reef-heaven-5021956.html#ixzz1W71mrnp1
Under Creative Commons License: Attribution No Derivatives